Featured Listings
Our office is pleased to highlight the following properties. If you're a home buyer, simply click on the property you want to view more closely.
Loading listings...
Loading...
Meet Our Agents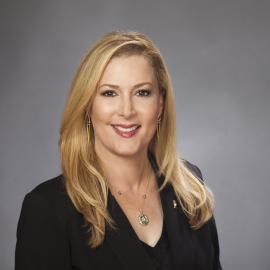 Dana Adrian Levy - Realtor®
Signature International Real Estate
Our Customers Love What We Do
Agent: Bonnie Berg
I have been one of the lucky Wynmoor people to have met Bonnie Berg. Through her I purchased the condo of my dreams. She was there to help me with every question and/or concern I had. As a result of her compassion and concern, I decided to recommend her to one of my NYC friends who wanted to move to Wynmoor. Bonnie treated my friend as if she, Bonnie herself was buying the condo. She made sure that my friend got exactly what she wanted. A beautiful home!! My friend and I both feel that BONNIE IS THE BEST!
Agent: Marcy Javor
Never in all my years have I worked with an agent as capable as Marcy Javor. She went above and beyond to get our house sold. Her professionalism, communication, marketing and hustle truly helped us achieve the best outcome possible. We are thrilled with her efforts and beyond thankful that we hired her for this sale.
Agent: Dena Kleiner
Dena is an exceptional realtor. She worked diligently to find us a rental which was especially difficult because we have a cat! She also worked very hard to keep us informed about the market but unfortunately our bids were not accepted since we were looking to finance in 2020 and cash was king! Dena is warm, friendly, and most assuredly a person who works hard to find the perfect place! I highly recommend her.
Agent: Maria Rosado
Maria was amazing! I was moving from Arizona and I let her know the date I was arriving. She set up a bunch of appointments for the following day. Loved the first one I looked at it. Put in a bid and got it. She was amazing throughout the process. She kept me in the loop on everything that needed to be done. She recommended a home warranty company and an electrician. After the sale, I had issues with the prior owner and she really helped out by reaching out to the seller's broker and handled it for me even though the deal was complete. I would recommend her to everyone! She made the process easy and painless.
Agent: Lisa Fox
Lisa went above and beyond finding me a new home. A lot was done over the phone before I even arrived in FL. She helped get the condo up to specs and found us contractors able to finish the work so we could move in as scheduled. She was helpful above and beyond what her job called for.
Agent: Sara Van Kirk
Sara Van Kirk assisted me in looking and finding the perfect apartment in Ft Lauderdale while I was in NY. Sara was not only professional, kind, and strong but she was my eyes. Working tirelessly and attentively like I was her #1 and only client. I would recommend her to anyone seeking property and she will always be my #1 and only agent. I was blessed to have found her.
Agent: Sara Van Kirk
Sara was a great realtor that helped us as first time buyer's really understand all the steps of the home buying process!
Agent: Gayle Serra
Just wanted to thank Gayle for her great advice on the sale and pricing of my property, as well as her excellent advice on how to stage and present my property. I am convinced that her advice helped me get top dollar for my property from the first client that saw the condo, on the second day it was listed! Whoever has her on their staff should truly be aware of what an asset she is to their company.
Agent: Judith Ruiz
We are so glad we were represented by Century Village Real Estate in our recent sale of our Cambridge Condo. This experience has left us extremely happy. We worked with Judith Ruiz, an exceptional professional with great knowledge and experience. She held our hand throughout the entire process, understanding our needs and desires, and solving any challenges along the way. The entire process was impeccable and flawless. It goes without saying that Mrs. Ruiz always showed her human side. We also want to thank Rebeca Arrate from Signature Title Group. These real estate professionals exceed our expectations. Thank you so much.
Agent: Amy Rhineholdt
Amy has gone above and beyond for my sisters and I. From getting the home ready to market and while on the market, her dedication in ensuring that our late father's home sale was handled efficiently. I cannot speak enough great praise about Amy and will always think of her perseverance and optimism that made this difficult event in our lives much easier.
Agent: Sara Vankirk
Sara is a professional and goes beyond her way to help and make sure everything is done according to my wants , she is smart and very experienced in her field , I've recommended her to lots of my friends and colleagues. What a great asset to your company.
Agent: Sara Vankirk
Sara is very professional and gets the job done , she goes beyond her way to help and get the job done so that we can be happy and all goes as we wanted . I recommend her to all my family, friends and co workers . She is a great and excellent asset to your company .
Agent: Sara Van Kirk
I had the pleasure of working with Sara on purchasing my home in West Palm Beach Florida. I don't have enough adjectives for how amazing having her as my agent was…wonderful, incredible, helpful, knowledgeable, hard working, the list goes on. I had to do my purchase completely remote from Colorado and California, and she was so accommodating and made sure I had all the information I needed and more. She went above and beyond giving me Facetime tours, extra photos, any resource she could to make sure I was informed and confident in the purchase. I had previously been trying to work with my bank and a different agent, before being referred to her, but I wasn't happy with them for a few reasons… I'm so fortunate I decide to try a different option and work with Sara and her lender…they made me feel so comfortable and excited about the entire process, leading to the purchase of my dream home. Literally no one will work harder for you, or be more on top of things than Sara, she's easily one of the most competent and driven people I've ever met. On top of that she's incredibly knowledgeable, and has an excellent referral on deck for anything you might want or need in regard to owning or selling a home. 10/10 I will be recommending her to everyone I know. Thank you so much for everything Sara!!!!
Agent: Lisa Fox
Lisa really came through for us by selling our condo quickly. She was very knowledgeable about our community and she was very professional with a positive attitude. She kept us informed during the process, and handled all of the administrative tasks for us in order to close. We would highly recommend Lisa as a realtor.
Agent: Consuelo
5 Star Service!!! Consuelo gave us white glove service that made us feel like we were the only client that she was helping. I have never received such great customer service from a realtor at that level before. She receives out full recommendation.
Agent: Sara Van Kirk
Sara was excellent in helping me find my first purchase here in Boca Raton. She is very knowledgeable, resourceful and experienced in todays market. She had someone for everything along the way, from inspectors, loan officers, home insurance, AC tech, etc.. All of her referrals, including herself were very responsive, assertive and diligent. They got things done quick but also on point. The transaction was fast, but not in a pushy way. I am very happy as a first time homeowner and proud of Sara's work ethic! 5 stars !!
Agent: Cindy Bassel
Results. Upon contacting Cindy, she facilitated the successful renting of my unit in a short amount of time. Anyone who works with Cindy Bassel will be satisfied and rewarded with the results. Cindy Bassel is a true professional. She could accurately gauge what results I could anticipate. Cindy cast a wide net and within 1 day she had a potential renter for me. Within a week a contract was completed, with ease, and electronically. I can see why Cindy Bassel is top of mind when you need a great realtor and why she was recommended to me as the best realtor to help me with renting out my unit. Cindy acted on my behalf as if she were me. Cindy did the legwork to check my unit, took photographs, informed me of needed repairs/improvements. Cindy liaised between renter and me on things that go beyond what is required of a realtor. Cindy's added human touch fostered goodwill between us two parties which continues to this day. My feedback here is more about Cindy's professionalism, expertise, and her being so service-oriented. Of course, not all rental transactions come about as quickly as mine did. However, it demonstrates that once our working relationship began, Cindy set to work and made it happen for me just when I needed it. Anyone who works with Cindy Bassel will be satisfied and rewarded with the results.