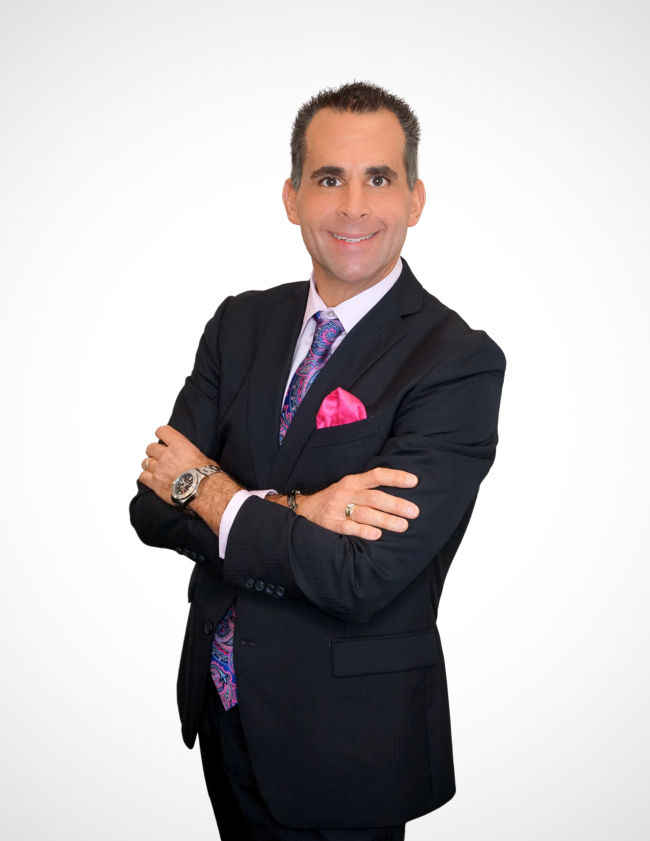 The Signature Real Estate Companies
901-C Clint Moore Road. Boca Raton, FL 33487
(561) 478-4567
(561) 302-9099
ben@signatureflorida.com
Ben G. Schachter
LCAM, GRI
Realtor®
Ben G. Schachter is the Real Estate Broker and President of Boca Raton-based The Signature Real Estate Companies. Ben's role is critical to Signature's day-to-day operations and long range goals and his unique and extremely effective hands-on management style ensures top down quality control and proper delegation of tasks for an extremely diverse organization.
As an undergraduate at The University of Florida, Ben majored in Political Science and gained valuable experience working part-time at a Gainesville real estate brokerage. He quickly concluded that real estate was his passion. Upon graduation in 2000, Ben relocated to South Florida, where he became an integral part of his family's mortgage banking business. He continued his real estate career, concentrating on the luxury and ultra-luxury real estate markets as well as commercial real estate development, which allowed him to develop valuable experience working hands-on with sophisticated customers from around the world. In 2006, Ben joined The Signature Real Estate Companies and soon became President and one of the firm's owners. Under Ben's leadership, Signature has grown to 16 residential and commercial real estate brokerage offices with over 1,500+ Real Estate Professionals! Signature's exponential growth is evidenced by its approximately 5,000 annual resale and rental transactions, which ranked Signature as the #1 Real Estate Brokerage in Boca Raton for transaction volume, #2 in all of Palm Beach County for transaction volume, and #4 in all of South Florida for transaction volume according to the 2022 Real Trends 500 Report.
With Ben's guiding hand, Signature has also successfully ventured into several other real estate related industries, including Signature Title Group, LLC, an attorney-owned and operated title insurance company, Signature Gives Back, a 501(c)(3) which organizes a myriad of volunteer and fundraising events for the local communities, Signature Choice Mortgage Group, LLC, providing homeowners with the best real estate financing programs available, Signature School of Real Estate, LLC, a fully-accredited real estate licensing and educational school, Signature Photography, LLC, , your one-stop-shop real estate marketing and creative company, offering premium quality photography, videos, Virtual Tours, and much more, Signature Commission Advance, LLC, allowing agents to get same day funds on transactions,Signature Insurance Advisors, LLC, a full-service insurance agency, Signature Moving & Storage, LLC, a privately owned and operated company that has been helping families and businesses with their moving needs, throughout Florida, since 2009, Signature Background & Screening, LLC, offers all of the parties to a real estate rental transaction the ease of determining the best fit between person and home, Signature Home Warranty, LLC, lowering your risk when it comes to surprise appliance and system breakdowns, Signature Construction Company, LLC, your source for quality construction with over a decade of experience serving Broward, Miami-Dade, and Palm Beach counties, and Signature Senior Placement, LLC, a senior community placement service, .
Ben is a Licensed Florida Real Estate Broker, Real Estate Instructor and Property Manager and has earned the prestigious Graduate REALTOR® Institute (GRI)® designation. With unrivaled passion, a constant hunger for success, an unmatched support for his co-workers and an aggressive plan for growth, Ben is taking Signature in a very positive direction by focusing on the firm's industry-first, "Agent Centric" culture that can be seen throughout the organization.
Ben is a loving husband and proud father and lives in Boynton Beach with his wife Jodi, two sons, Max and Brody, daughter, Sloane and the family's two dogs, London and Aspen.